NISH POMB0 PADDLEFEST MIAMI
Nish Pombo Paddlefest – Miami 2019
Join us in honoring the lives of Mike Nishihara & Andres Pombo at the annual nish pombo paddle fest.
Miami Festival is a 5 day event to be held in at miami rowing club on virginia key in sight of downtown miami.
#nishpombopaddlefestmiami2019
NISH POMBO PADDLEFEST MIAMI 2019 
Wednesday 6th November to Sunday November 10th 2019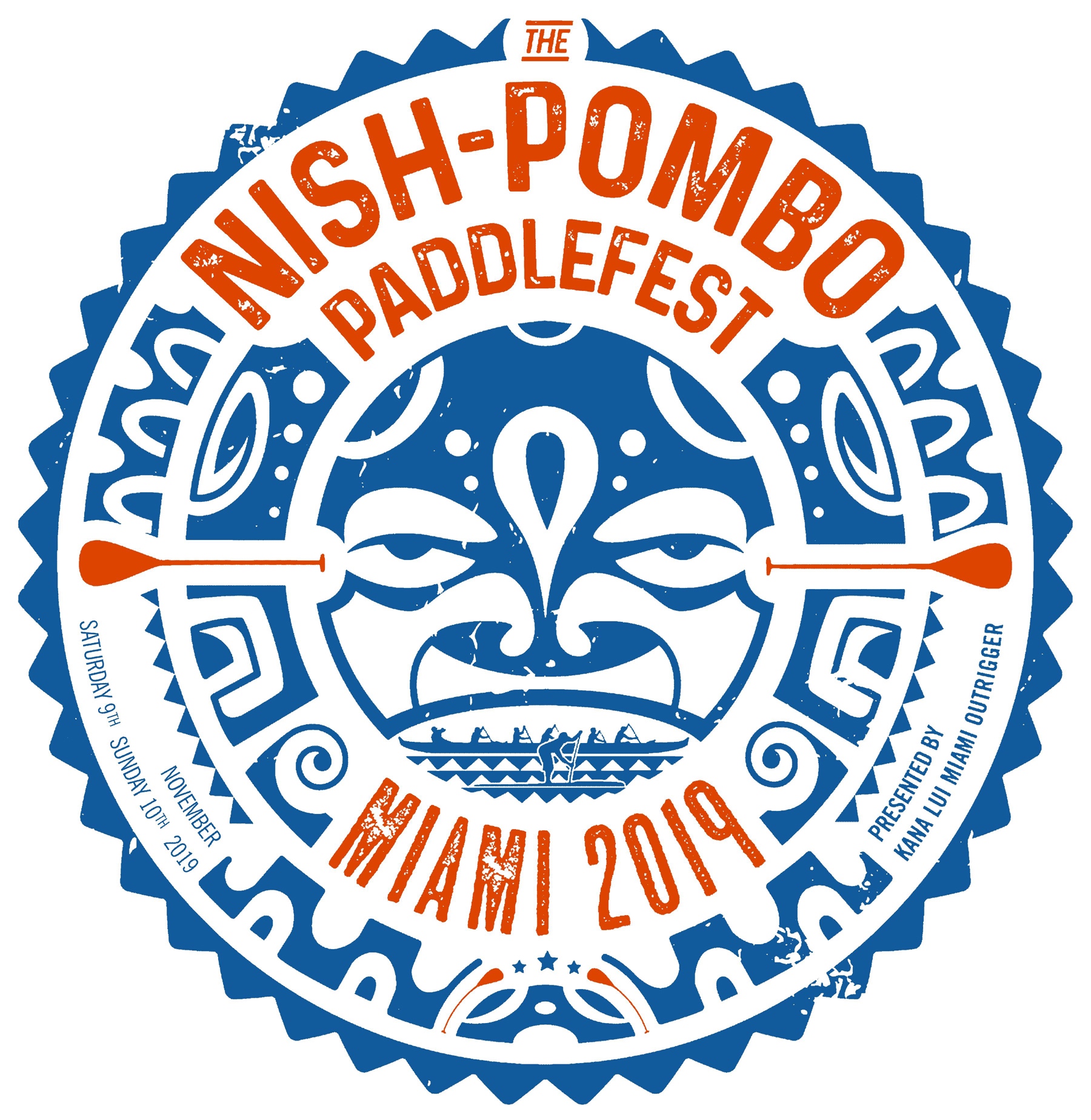 Presented by
KANA LUI MIAMI OUTRIGGER CANOE CLUB
Join us in honoring the lives of Mike Nishihara & Andres Pombo at the annual Nish Pombo Paddle fest  Miami
Festival is a 5 day event to be held in at Miami Rowing club on Virginia Key in sight of downtown Miami.
#nishpombopaddlefestmiami2019
A portion of the proceeds from this year's race will benefit 
305 SUP Special Olympics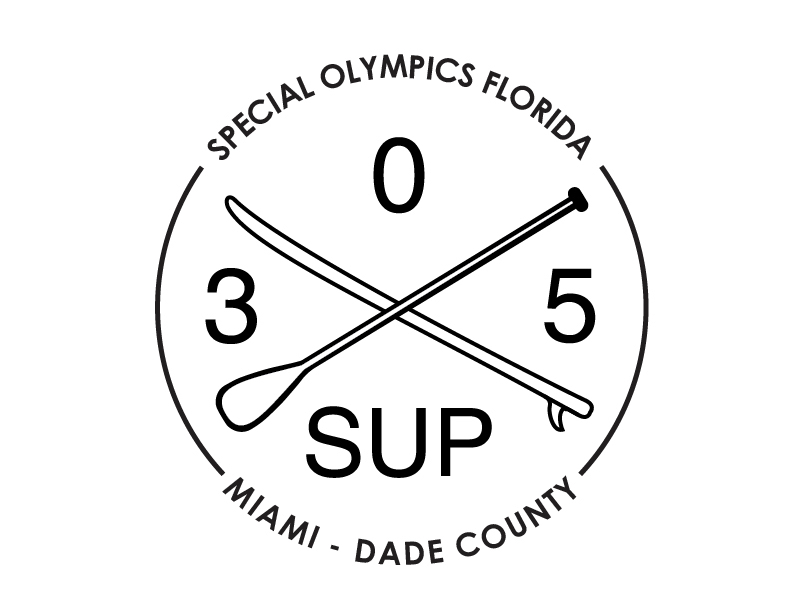 WEDNESDAY  NOV 6TH/ THURSDAY NOV 7TH/FRIDAY NOV 8TH
 OUTRIGGER PADDLE CLINIC WITH JOHNNY PUAKEA & PAOLO AMEGLIO
OC1-OC6-STEERING GROUP CLINICS
MORNING OR AFTERNOON CLINICS
FRIDAY NOV 8TH / SATURDAY NOV 9TH
 SUP CLINIC WITH ZACH ROUNSAVILLE
SUP GROUP CLINICS
MORNING OR AFTERNOON CLINICS
THURSDAY AFTERNOON NOV 7TH/FRIDAY NOV 8TH
 YOGA FOR PADDLERS BY LAZY DOG
MORNING OR AFTERNOON SESSIONS
SUNDAY MORNING YOGA RACE WARM-UP
 FRIDAY NOV 8TH AT 530PM
 JOIN US FOR TALK STORY FOOD AND DRINKS
WITH JOHNNY PUAKEA AND TEAM RIDERS
Talk location and time TBD
SATURDAY NOVEMBER 9TH 
OUTRIGGER OC6 RACE MENS/WOMENS & MIXED CREWS
SUNDAY NOVEMBER 10TH 2018 
SINGLE/DOUBLE CRAFT OC1/2, SUP, SURFSKI
 The Nish Pombo Paddlefest will honor the life of local paddlers
MIKE NISHIHARA (NISH)
Our friend and fellow Kana Lui Outrigger paddler Mike Nishihara passed away in September 2007. At the time, we named our new (red) canoe "Mike 'Nish' Nishihara" and we organized a memorial paddle and lei ceremony on the water to pay our respects. In the spring of 2008 we held the first Nish Memorial race and Luau attended by his mother Rose and sister Beth. We blessed the canoe and Beth performed beautiful chants to honor Mike. Since then, we have held an annual race in his honor.
ANDRES POMBO
On August 21st, 2015 we lost fellow Sup Paddler and Waterman, Andres Pombo. He was to participate in the Naish Columbia Gorge Paddle Challenge, which is a huge downwind race in Oregon. During a practice run he got separated from his Fanatic SUP teammates and drowned. He was a pillar in the SFL paddle community. He was more than just another athlete. He was a giver, a gentleman someone you could count on. His happiness was contagious and the hole he left will be a tough one to fill. He was an intricate part in establishing the Special Olympics 305SUP team. Originally from Uruguay, he lived in Miami and is survived by his loving wife Luz Angela, parents and brother. The SUP community suffered a great loss that day but also learned a valuable lesson regarding water safety.
Equipment Requirements:
Each participant must wear a USCG-approved PFD (life jacket).Each participant/Canoe must also carry a signaling devise such as a whistle.Leash required for all SUP, OC1-2, Surfski, Prone, no exceptions
RACE  IS A PLASTIC FREE EVENT. PLEASE BRING REUSABLE CONTAINERS
NISH POMBO PADDLE FEST 
ARE YOU INTERESTED IN SPONSORSHIP
There are many opportunities for corporate sponsorships and exposure at our annual Nish Pombo Paddlefest.
The outline below serves as a foundation for discussion with interested parties from which to create a customized sponsorship package.
Kama lui Miami Outrigger club is a non profit organization and any donation can be used as a tax deduction
Koa Partner Level – Chief sponsor FinancialCommitment: $2000
Sponsor will receive: Naming or headlining opportunityExample The 2019 Nish Pombo PaddleFest presented by__________________. Two 10' x 10' tents at the race location to showcase your product or service Company logo(Large) on the race event t-shirt Logo and link on race website Company logo on display at post-race luau Sponsor mentions in all press releases to local newspapers,television stations and to the international outrigger canoe and SUP paddling community Product included in the raffle and/or athlete gift bags
Ohia Level:
Commitment: $500
Sponsor will receive: 10' x10' booth at the race location to showcase your product Company logo on display at post-race luau Company logo on the race event t-shirt Logo and link on race website Option to include product/brandedpremiums/promotional materials in athlete gift bags Sponsor mentions on race social media pages and at Luau during raffle
Iliahi Level
Commitment: in-kind donation that will go to a silent raffle $100-$1000
If you or your companies are interested in supporting please email our sponsorship team.
Vincent Milner [email protected]
Alex Mencos [email protected]
Christanne Maigre [email protected]
MAHALO
KANA LUI MIAMI